Skip to Content
Photo Booth Rental in Memphis, TN and the Mid-South
We would be Tickled Pink to book your event.
Capture the Life of the Party
Tickled Pink Photo Booth is a rentable photo booth in Memphis, TN and the Mid-South. We come to you to capture the moment on your special occasion. Rent our photo booth for weddings, parties, class reunions, dances, or birthdays. We can book any event anywhere in Memphis, TN and the Mid-South. Our company is family-owned and operated, focusing on capturing memories and creating fun and interactive events. We were inspired to create a next-level photo booth with more options, customizable features, and modern technology. Our stellar photo booth and interactive party roamer will give your guests an experience to remember.
Grab a Prop and Strike a Pose
Our open-style photo booth has multiple fun backdrop options and a large selection of unique props. We also offer green screens and custom-ordered backdrops for a customized experience. Match backdrops to your special event. Custom solutions are available for every event we work with. Guests can receive unlimited quality prints in seconds and text photos to themselves using our social options. Get your guests smiling and socializing at your next special occasion with modern photo opportunities. Our service areas include:
Memphis, TN
Cordova, TN
Eads, TN
Somerville, TN
Brownsville, TN
Oakland, TN
Germantown, TN
Jackson, TN
Henderson, TN
McKenzie, TN
Atoka, TN
Munford, TN
Milan, TN
Covington, TN
Millington, TN
Arlington, TN
Rossville, TN
Lakeland, TN
Counce, TN
Oxford, MS
Holly Springs, MS
Red Banks, MS
Corinth, MS
Iuka, MS
Byhalia, MS
Tupelo, MS
New Albany, MS
Southaven, MS
Olive Branch, MS
Hernando, MS
Horn Lake, MS
West Memphis, AR
Forrest City, AR
Marion, AR
Blytheville, AR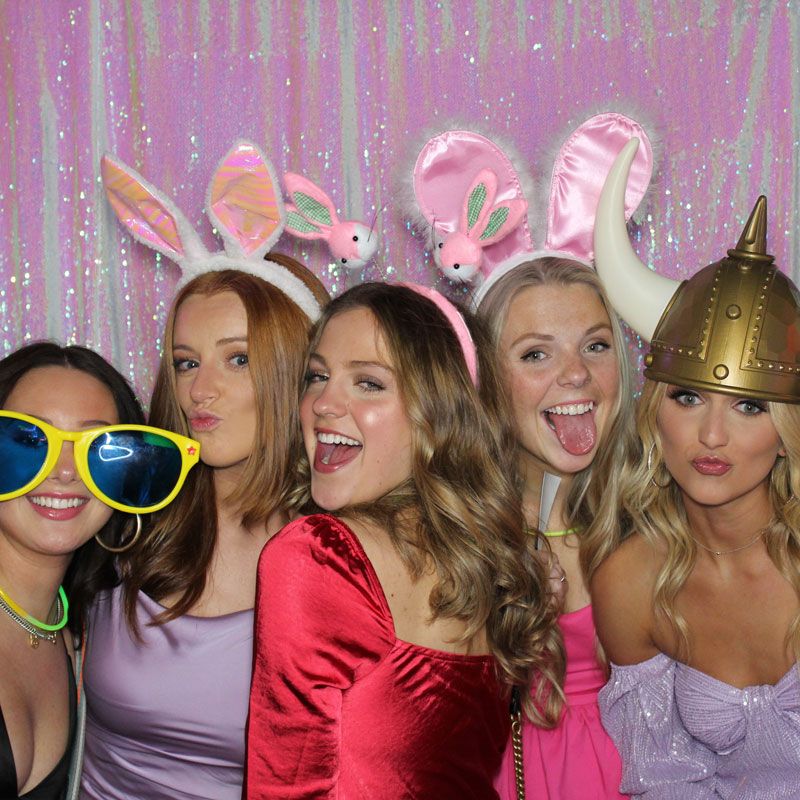 Professional Attendants at Every Booth
We provide professional booth attendants to help every guest have a great experience. When you work with our company, you'll receive quality services from a team of experienced professionals. We take pride in what we do. Our attendants and staff go the extra mile to care for every client we bring on. We work hard to ensure every guest has a good experience and do our best to meet your needs to the best of our ability. Our photo booths, props, custom backdrops, and party roamers are designed to encourage interactivity and engagement at any event.
Reviews
I highly recommend Tickled Pink! I hired them for our Lower School's Daddy Daughter Dance and Kathy did an amazing job! She took portrait pics of all of the Daddy's and their girls and then she did the party roamer which was the BEST thing ever!! Everyone loved being able to get pics taken right there on the dance floor and then have them text directly to their phones. Kathy is one of the sweetest, most genuine and precious people ever!! Thank you so much for capturing so many sweet memories that will last a lifetime. : ) Love and hugs. (theknot.com)
I booked Tickled Pink for a couples wedding shower and everyone had a blast! The owners are very professional and super nice. They have tons of props and backgrounds. It was so much fun. We'll be booking them again and again! Thanks for the memories! (theknot.com)
Had a great time at the JDRF gala. Your photo booth was a blast!!!! (theknot.com)