Skip to Content
Welcome to Tickled Pink Photo Booth
Tickled Pink Photo Booth is a professional photo booth rental company servicing the Memphis, TN and the Mid-South areas. Jordan and Kathy are a mother-and-daughter team who founded the company back in 2018. After being disappointed in their search for a photo booth for Jordan's wedding, the two women became determined to offer a better option. They knew what they wanted in a photo booth and decided to make their vision a reality. Jordan and Kathy deliver exceptional service to their customers. The name "Tickled Pink" reflects their love for the color, symbolizing the joy and happiness they aim to bring to every event.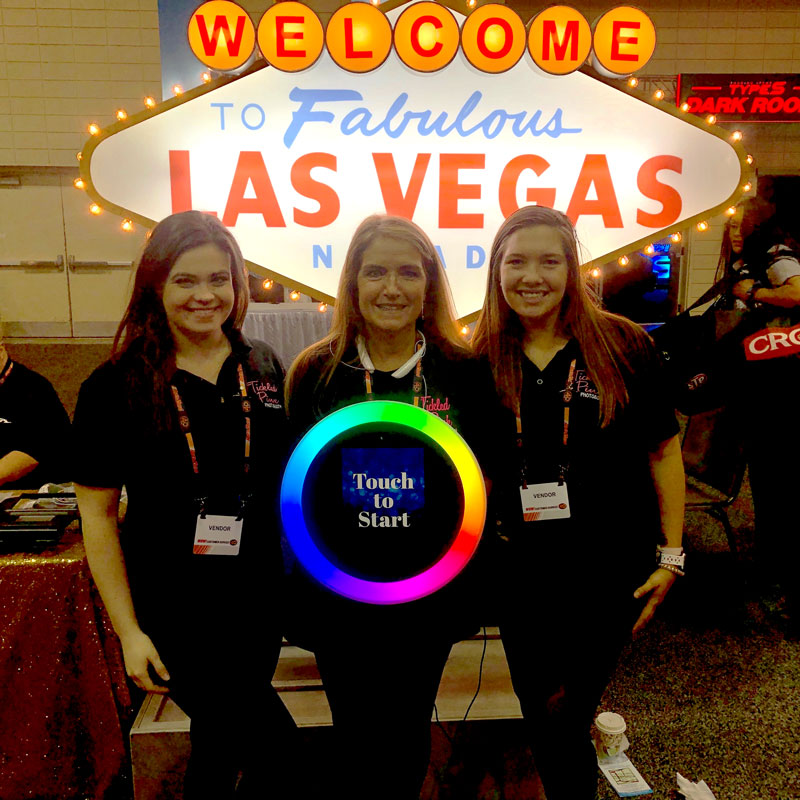 What Sets Us Apart From Competitors
Our company family is committed to creating a seamless experience for our customers. We pride ourselves on the distinctive qualities that distinguish us from our competitors. Our staff is fun, friendly, and easy to work with. We go above and beyond to ensure our customers have an enjoyable and stress-free experience. Our loyal customers value our consistent, exceptional service. We arrive early to ensure a smooth setup to maintain your event schedule and guest arrival. Our team is delighted to provide top-notch photo booth services with passion and attention to detail.
Committed to Creating Memorable Experiences
Our photo booth services capture the essence of joy and celebration in every moment. We aim to create an engaging and memorable experience that everyone can enjoy. Our party roamer and selfie stations are a fan favorite among our repeat customers. Guests love to snap pictures on the dance floor with the party roamer. We can handle events and groups of any size and have multiple photo booths, selfie stations, and party roamers for larger events. At Tickled Pink Photo Booth, we don't just capture moments; we make memories that will be cherished for years to come.
Book Your Next Event With Tickled Pink Photo Booth