Skip to Content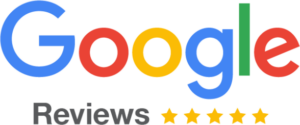 I highly recommend Tickled Pink! I hired them for our Lower School's Daddy Daughter Dance and Kathy did an amazing job! She took portrait pics of all of the Daddy's and their girls and then she did the party roamer which was the BEST thing ever!! Everyone loved being able to get pics taken right there on the dance floor and then have them text directly to their phones. Kathy is one of the sweetest, most genuine and precious people ever!! Thank you so much for capturing so many sweet memories that will last a lifetime. : ) Love and hugs, Anne W.
I booked Tickled Pink for a couples wedding shower and everyone had a blast! The owners are very professional and super nice. They have tons of props and backgrounds. It was so much fun. We'll be booking them again and again! Thanks for the memories!
Had a great time at the JDRF gala. Your photo booth was a blast!!!!
They did my daughter's wedding last weekend and it was perfect! They had so many props, there were so many pics we couldn't get through them all. We also did the small one for the bridal suite, that is a MUST! The girls had so much fun with it, so did the groomsmen before the ceremony began. HIGHLY recommend them, so professional!
Tickled Pink Photo Booth was so fun! My mother in law booked them for our wedding and I'm so glad she did! Everyone loved it and was the perfect final touch to our reception. The photo book of all the pictures was a nice bonus! So much fun.
What a great photo booth company! Tickled Pinks is the best! Very accommodating in every way and the best prices in the city. They work with you! Our guest loved the booth!
I am fortunate enough to be friends with the owners and I had the privilege of being their first booking for a couples wedding shower that I was giving. I can't say enough wonderful things about this experience. They are so professional and the equipment and props are top of the line. They have a large selection of backgrounds and they really make it very comfortable and enjoyable. All of the guests had a great time and we never felt rushed. Tickled Pink will be getting all of my future business if I need an photo booth and we have 3 daughters!!! Thanks Tickled Pink!
Tickled Pink was probably one of the best decisions we made for our wedding day. My now husband saw them at a previous wedding, and he loved it so much that it ended up being the ONLY thing that he wanted. It was awesome! They really bring a fun atmosphere and all the guests had a wonderful time. Everyone gets a picture, and we got pictures from the entire night!! We also got the party roamer which was a huge hit. People loved being able to do boomerangs and immediately text it to themselves! The staff were super sweet, and set up early so they would make sure to not be in anyone's way! 100% recommend!
Definitely a 5 Star rental. It was gifted to my daughter as part of her wedding shower and everyone was so surprised and pleased with the set up and the ladies running the booth. What a fun exciting time we shared and it left us with many fun pictures to cherish of this very special moment for my daughter, her fiancé and our family and friends. I HIGHLY recommend.
These people are fantastic. They did our daughter's wedding. Props were fantastic. Our guests and bride and groom loved them. Loved the pictures too. Thank you so much.
Photo Booth was lots of fun. Jordan was helpful and experienced. Would absolutely recommend their service to my friends.
Their booth is so much fun! I loved the details of the gala on the printed photos! Makes it so unique. Great people!!
I had the combo pack for my wedding and the staff was great. Very professional and nice.
Fun and professional. Very reasonable.
Such great people!! They made my event fun and exciting!!! Cannot wait to use them again!
Kathy & Jordan are the best!
Such a friendly staff and a fun booth! Would recommend!!
Had at a great time at the JDRF Gala!!!
Best photo booth in Memphis!!
Book Your Next Event With Tickled Pink Photo Booth