Skip to Content
Next-Level Photo Booth Services in Memphis, TN and the Mid-South
Tickled Pink Photo Booth offers exceptional photo booth services in Memphis, TN and the Mid-South. Our rentable photo booth and professional attendants deliver the picture-perfect chance for your guests to smile, laugh, and have fun with their friends at your next big event. Provide your party with the perfect photo opportunities, including an open photo booth, green screen, custom backdrops, selfie stations, and a party roamer. Our professional attendants will ensure guests have a good time and a great photo experience. We offer fun and unique photo opportunities that will capture the best moments and create life-long memories.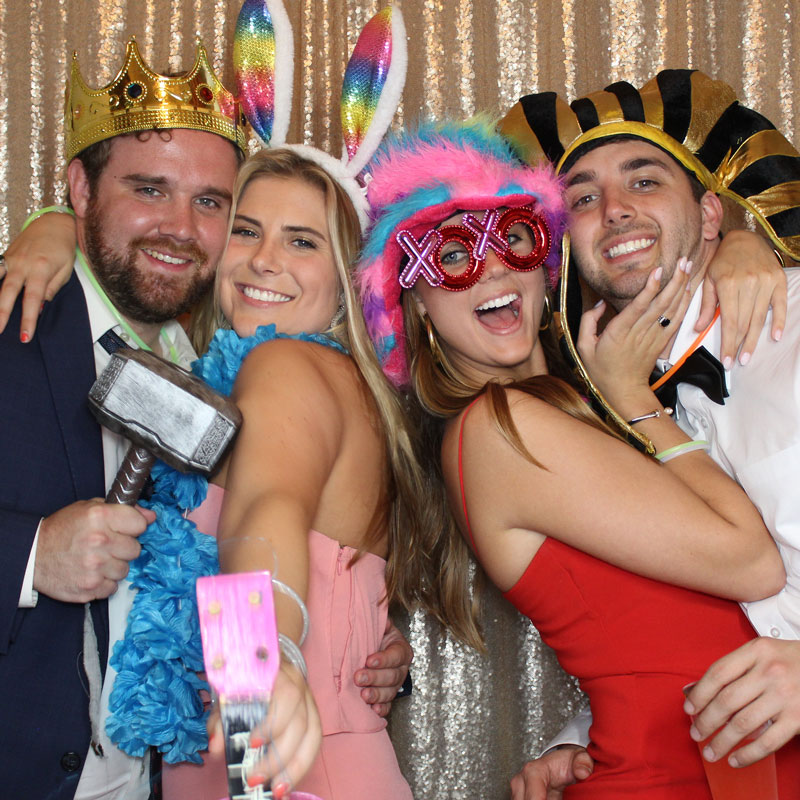 Tickled Pink Photo Booth Pricing
We can book any event anywhere in Memphis, TN and the Mid-South. To book your event, you'll need to submit a $200 deposit to reserve the date. The remaining balance is due two weeks before the event date. Multiple photo booths and party roamers are available for larger events with varying pricing. Any event over 40 miles from our location will require a $50 travel fee. Contact us to discuss your upcoming event and get a pricing estimate. We are available anytime to answer your questions. See our pricing packages below:
Party Roamer: $495 for 2 hours
Selfie Station: $495 for the entire event
Photo Booth: $895 for 3 hours
Photo Booth with Party Roamer: $1095
Photo Booth with Selfie Station: $1095
Photo Booth with Selfie Station and Party Roamer: $1195
Offering Quality and Professionalism
We offer customized solutions for every event, with quality services from experienced professionals. We take pride in helping every client to the best of our ability. Our staff is passionate about what they do and are ready and willing to help your guests have a fantastic experience. When you work with us, you'll receive top-notch professionalism in our services and photo opportunities. Our small, family-owned company has grown into a professional quality business equipped with the latest modern technology. Our team will help your guest make life-long memories. Reach out to us to start planning your best event yet.
Book Your Next Event With Tickled Pink Photo Booth