Skip to Content
The Mother and Daughter Team, Jordan and Kathy
Jordan and Kathy founded Tickled Pink Photo Booth in 2018. Inspired by a disappointing search for a photo booth for Jordan's wedding, the mother-daughter team set out to create a superior photo booth option. They were determined to offer a next-level photo booth with customizable options, great lighting, and modern technology. Their vision made Tickled Pink a reality, inspired by their love for the color pink. Years of bringing joy and happiness to parties, celebrations, and events have led them to build the fun-loving company they have today.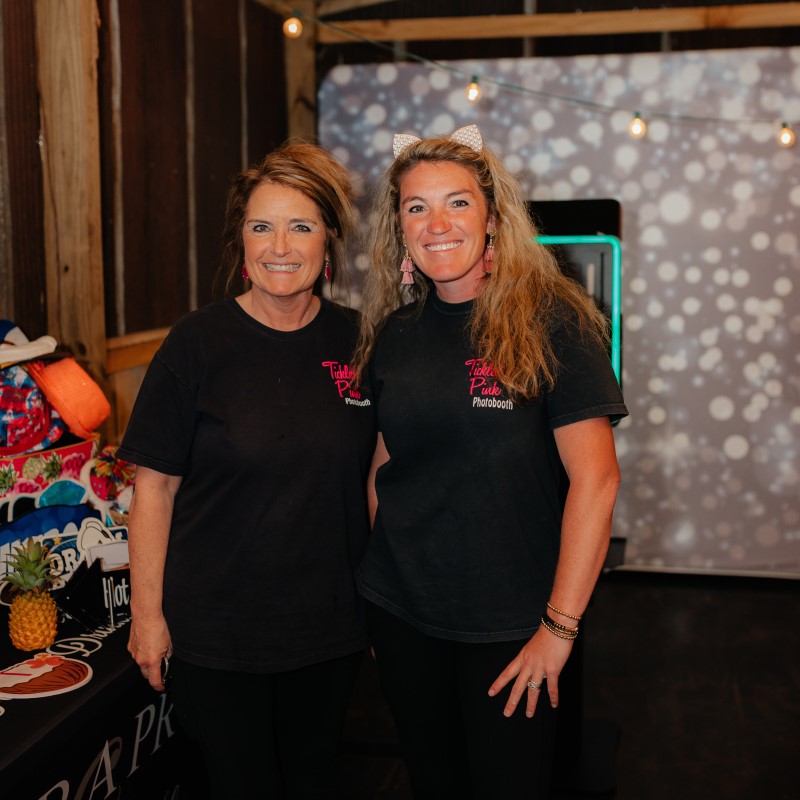 Meet the People Behind Tickled Pink Photo Booth
Our photo booth attendants and team members have come together to bring fun and excitement to events all over Memphis, TN and the Mid-South. We love capturing engaging and memorable moments with our customers. Our goal is to bring a sense of joy and celebration to every event. Our rentable photo booths, selfie stations, and party roamers are made to create life-long memories that everyone can enjoy. Our team members are dedicated to providing our customers with streamlined interactions from a staff that is fun, friendly, and easy to work with. Meet our company family:
Greg
Alexis
Bri
Brittany
Cheyanne
Madelyn
Savannah
Our Fun-Loving Photo Booth Professionals
We are a company family founded on a commitment to excellent customer service. We consistently provide stress-free interactions from a team that is fun, friendly, and easy to work with. We deliver excellent services and a seamless experience to our customers. Every day, our team works hard to ensure that every customer has an enjoyable and stress-free interaction with us. As a company family, we hold to the distinctive qualities that set us apart and strive to always create a fun and friendly working environment. Our passion, dedication, and attention to detail have helped us create memorable and meaningful customer experiences.
Book Your Next Event With Tickled Pink Photo Booth